Mobile Service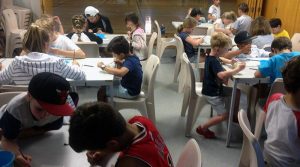 No artistic skills necessary we will show you how!
We provide the ceramics, designs paints and assistance and the price includes the glazing and firing.
We specialise in tile murals at schools and organizations.  Please see details on Tile Murals Menu and look at Mobile Service Menu.
We can come to your school or holiday programme and paint ceramics with the students.  We have both a Paint and Take Ceramic Service which allows the students to take them home on the day or a Fired Ceramic Service where they can paint from a selection of plates or bowls etc that are glazed and fired and returned within the week and can be put in the dishwasher or microwave.
We make it easy for you as we will look after the students while they paint and we organise and bring along everything needed for them to enjoy painting ceramics.
Studio Service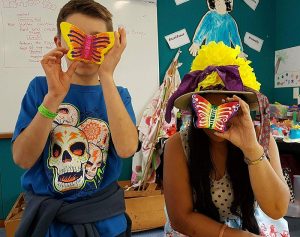 Creative time out.
Children under 5 must be supervised but children over 5 can be dropped off and looked after by the staff for a maximum of 1 and a half hours at no extra cost.  We also provide an outdoor area for your enjoyment.
You can come on your own, with a friend, or get a group together.
Family Fun
We will supervise and provide everything needed for you to enjoy some creative time out that can be USED AND ENJOYED FOREVER.
School Holidays we are open Mon – Sat, just book a day and a time to come along and paint.  We charge only for what they paint.  Most items are between $11 – $30.