The Studio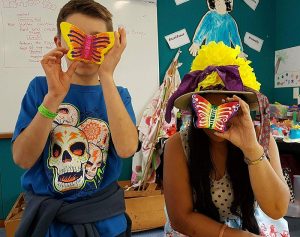 Open 7 days. Bookings essential. Call 09 5219125 or send an email
Individuals – Groups – Friends – Family Fun
Just book a day and time that suits.
The painting takes about 1 and a half hours or less.
Staff offer advise and assistance at all times.
Creative time out.
Adults you are welcome to come and paint as well.
Choose what you would like to paint on the day.
You pay only for what you paint.
Prices depend on what you choose to paint on the day.
Mobile Service
To your Holiday Programme – Church Group – Children's Group – Your Group
Oscar/Skids Holiday Programmes in the Auckland area
Your Holiday Programme/After School Programme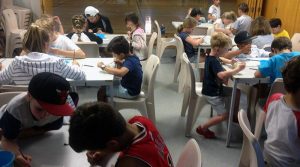 We will bring along everything needed for this painting activity and bring our mobile service to your group. We can cater for large groups of 50 plus children at one session. The painting activity takes about one and a half hours.
Children can choose from a variety of ceramic items and PAINT & TAKE them home on the day.
Items include cupcakes, dinosaurs, dogs, cats, unicorns, boats, sea creatures, paint a pot and so much more.
We supervise and run the activity. An activity like no other that can be enjoyed forever.
Prices available on request.
Mall Entertainment
We will come to your shopping centre/Mall and set up ceramic painting at your Shopping Mall.
Children can choose from a selection of items, many of which can be hung on a wall once painted. A creative memory forever.
We are very popular and this is a very special activity like no other!!
Children come along and paint a pottery/ornamental ceramic and take it home on the day. These items are called PAINT & TAKE ceramics. They do not get fired.
Parents, grandparents can relax and sit back and observe their children's creativity. We often paint with over 100 children a day and many children come back each day just for the painting.
Prices available on request.